Serving The Puget Sound Area For Over 10 Years
Friendly, Customer-First Interior & Exterior Painting
Painting Company Seattle WA
If you're thinking about giving your home or business a makeover, exterior painting is a great place to start. You might be surprised at just how big of a difference a new coat of paint can make.

The right color can completely transform the look and feel of a room. Whether you want to touch up your existing paint job or you're ready for something completely new, we're here to help.

Considering a home renovation? Our skilled team will work with you every step of the way, from initial consultations to the final walk-through, to make sure that your vision becomes a reality.

Our Latest Projects
---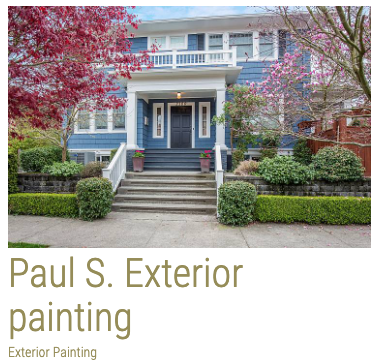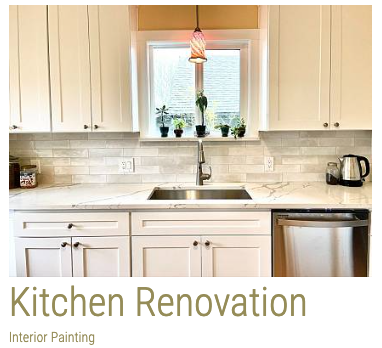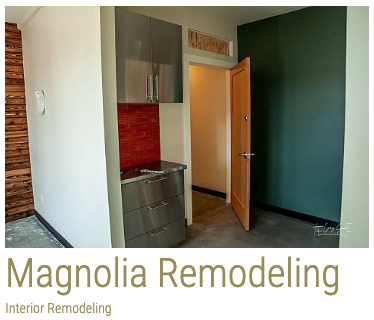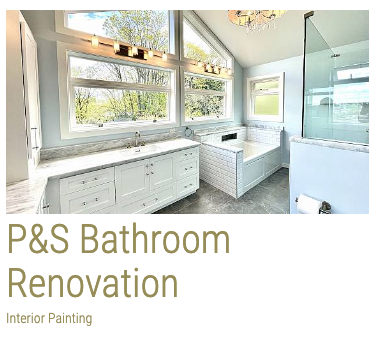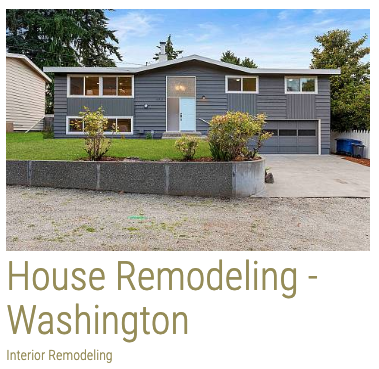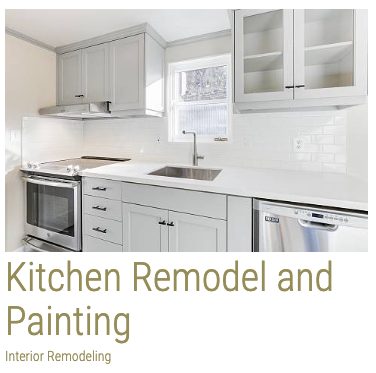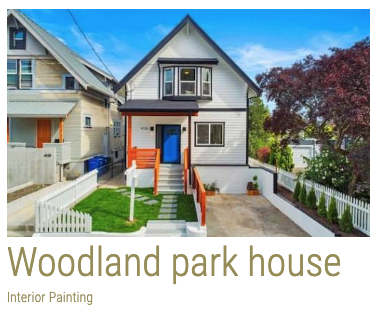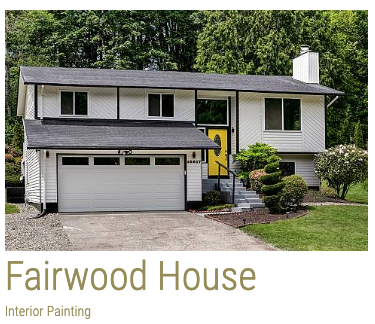 Friendly Professional Painting Services
At Colo Painting & Remodeling, our customers are the most important thing to us. We want the same thing as you — for your home to look just the way you imagine. We pride ourselves on our dedication to customer service and satisfaction from project start to completion. With over 20 years of professional experience in residential and commercial painting and remodeling, our team approaches every job with the same focus: to make our clients happy. We're family owned and -operated, licensed, bonded, and insured, and we're passionate about our work. When you work with us, you can expect your job will be done on time and in-budget. We'll make sure all your expectations are met — or if you aren't sure exactly what you want, we'll help you get there.
Local Exterior Painters
Every home or business needs a fresh paint job every now and then. If your property is looking run-down, a new coat of paint might be just the thing to bring it back to life. Our professional painters are proud to work on homes and commercial properties alike — all over the Puget Sound area. Exterior paint jobs aren't just about looks; it's important to choose paint that can withstand the elements as well. That's why it's important to call a company with experience in exterior painting services; we know which paint will suit your needs best, striking the perfect balance of cost and quality. We're more than happy to answer your questions and offer advice.
Your Go-To Residential Painting Company In Seattle, WA
Seattle, WA Neighborhoods
Our Creative Team
---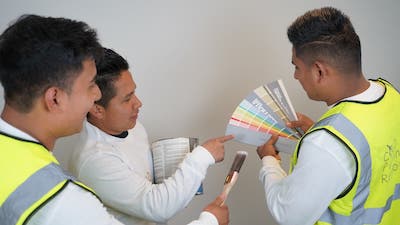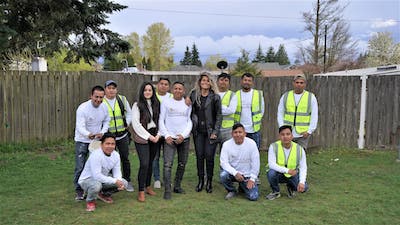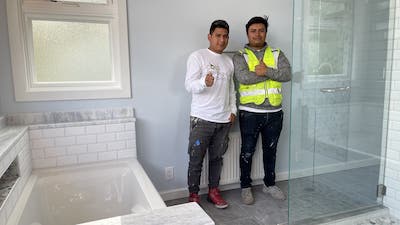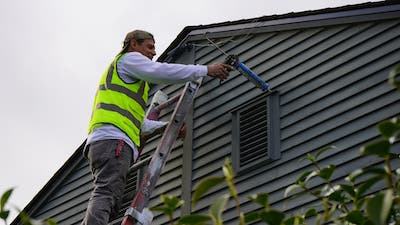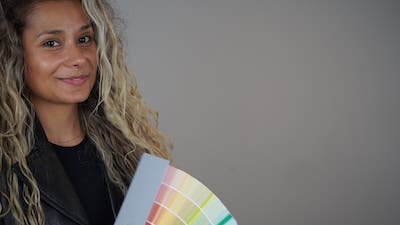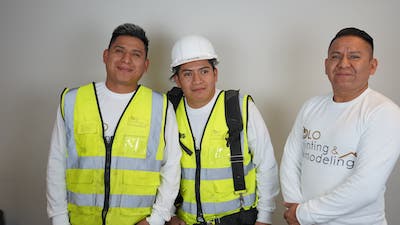 Frequently Asked Questions
How often should I repaint the exterior of my house?
The frequency of repainting the exterior of a house varies depending on several factors, such as the type of paint used, climate, and exposure to weather elements. As a general rule of thumb, you should repaint every 5-10 years.
What is the difference between matte, satin, semi-gloss, and gloss paint finishes?
Matte paint has a flat finish with no shine, satin has a slight sheen, semi-gloss has more shine, and gloss has a high shine. Each finish has different aesthetic and functional properties, so choose based on your needs and preferences.
Can I paint over wallpaper?
It's generally not recommended to paint directly over wallpaper, as it may result in an uneven or unstable finish. It's best to remove the wallpaper and prepare the wall surface before painting.
Skilled Interior Painters
The inside of your home or business is the best place to show off your unique tastes. Whether your interior paint is chipped and faded, or you just want to change it up, our painting specialists can freshen the place up with a quality paint job. If you have any questions about our painting process or any of our other services, don't hesitate to ask! We love hearing from our clients. Curious about our past work? Take a look at our gallery page for examples of finished painting jobs. We have a long list of happy customers to back us up, and we're eager to add you to that list. We provide both residential and commercial painting services, so we're prepared to handle any scale of project. No job is too big or too small!
Local Business and Home Renovation Company
Renovating your home or business can be very stressful. Our skilled and personable contractors understand that; we'll do everything we can to make it go as smoothly as possible. You can count on us to be understanding and respectful of your daily schedule. We'll work as quickly and efficiently as we can so you can get back to your routine — with a newly-remodeled property. We'll also keep you in the loop throughout the entire process. Communication is the most important part of our work; we want to make completely sure that everything turns out just the way you envision it, and the only way to do that is to make sure everyone is always on the same page. If you have any questions about our services or you want to schedule a consultation, contact us today! We look forward to hearing from you!
Our Team Offers A Wide Range Of Services, Including:
About Seattle, WA
Welcome to Seattle, the vibrant Emerald City nestled in the heart of the Pacific Northwest! Known for its breathtaking natural beauty, thriving tech industry, and rich cultural heritage, Seattle offers a unique blend of urban excitement and outdoor adventure.
Immerse yourself in the city's iconic skyline dominated by the striking Space Needle, where you can take in panoramic views of the surrounding mountains, forests, and sparkling Puget Sound. Wander through the charming neighborhoods, each with its own distinct character, from the historic brick buildings of Pioneer Square to the trendy boutiques and cafes of Capitol Hill.
Seattle is a haven for art and culture enthusiasts. Explore the iconic Seattle Art Museum, which houses a diverse collection of contemporary and traditional artworks. Discover the innovative exhibits at the Museum of Pop Culture or catch a live performance at the renowned Seattle Symphony. The city's thriving music scene gave birth to legendary artists like Nirvana, Jimi Hendrix, and Pearl Jam, making it a hub for music lovers.
Foodies rejoice in Seattle's culinary scene, where you can savor a diverse array of flavors. Indulge in freshly caught seafood at Pike Place Market, the oldest continuously operating farmer's market in the United States. Sample the city's renowned coffee culture at one of the many local roasteries, or treat yourself to the delights of international cuisine in the bustling International District.
Outdoor enthusiasts will find ample opportunities to explore the region's natural wonders. Embark on a ferry ride to the picturesque Bainbridge Island or hike through the lush greenery of Discovery Park. For a thrilling adventure, head to the nearby Olympic National Park or Mount Rainier National Park, where you can hike, ski, or simply marvel at the awe-inspiring landscapes.
Seattle's progressive spirit is evident in its commitment to sustainability and innovation. The city is a leader in green technology and is home to numerous tech giants and startups. Visit the vibrant South Lake Union neighborhood, where you'll find Amazon's headquarters and a hub of cutting-edge research and development.
Whether you're captivated by the city's skyline, enchanted by its natural beauty, or inspired by its thriving cultural scene, Seattle offers a dynamic and diverse experience that will leave a lasting impression. Come and discover the magic of the Emerald City for yourself!
Stop Searching For A Painting Company Near Me. We're Here To Help!
Colo Painting & Remodeling LLC Is Just A Short Drive From Your Favorite Seattle Destinations
Transforming your home with a fresh coat of paint is one of the easiest ways to bring new life to your living space. And at Colo Painting & Remodeling LLC in Seattle, we're proud to offer professional interior and exterior painting services tailored to your unique needs. Our locally-owned company has been serving the Seattle area for years, providing top-notch painting and remodeling solutions to residential and commercial clients alike. With over two decades of experience in the industry, our team of painting contractors knows exactly how to deliver the results you're looking for. And with our convenient location near some of the city's most popular destinations like Pike Place Market, Alki Beach, and the Seattle Japanese Garden, we can easily swing by to provide you with the high-quality service you deserve. Trust Colo Painting & Remodeling LLC to bring your vision to life and provide you with the beautiful home you deserve.
We're Located Near Several Local Seattle Transit Stops
Revitalizing your property with fresh paint is a great way to add value and refresh its look. But finding the right professional painters for the job can be a challenge. Look no further than Colo Painting & Remodeling LLC! With over 20 years of experience, our team is equipped to provide you with professional interior and exterior painting services that cater to your unique needs and style preferences. We understand that selecting the right paint colors and finishes can make a big difference in the overall look and feel of your property. That's why we take the time to listen to our clients and use our expertise to match their personalities with the best paint options. Our convenient location in Seattle, WA, near several local transit stops, including Columbia City, Sound Transit, and Fauntleroy Way SW & SW Barton St, means our painting professionals are easy to access. Whether you're looking to transform your living room or give your property a much-needed facelift, Colo Painting & Remodeling LLC is here to help. Call us today, and let us help you bring your vision to life!
What Our Clients Say
---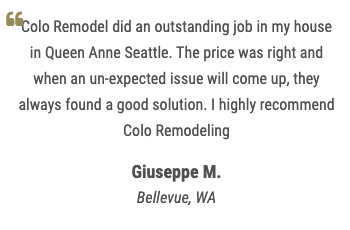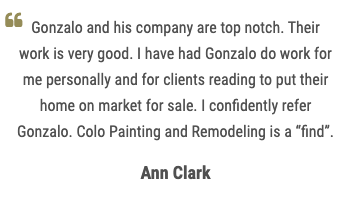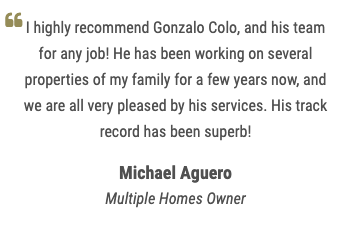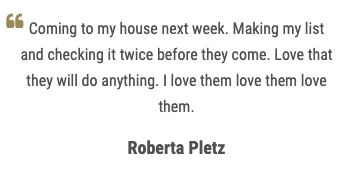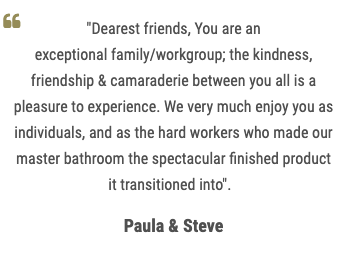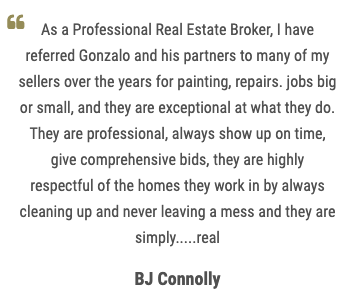 "I highly recommend Colo Painting and Remodeling. They were professional, efficient, and detail oriented. They also gave me an amazing bid that was fair for all the effort they put in. They worked around the rain schedule and made sure everything was absolutely perfect before finishing up. Plus, they loved my dog which is a plus 🙂 Highly recommend!"
-Katarina C.
"We have hired Gonzalo and his crew for multiple projects and could not be happier. From painting our house, to building our deck, we continue to be extremely happy with each job. Everything is finished beautifully and they make the process easy because they are efficient and clean. Crew is nice and professional. Will certainly be using them in the future."
-Sara Z.
Colo Painting & Remodeling LLC
Directions To Colo Painting