Serving The Puget Sound Area For Over 10 Years
Friendly, Customer-First Interior & Exterior Painting
Painting Company
If you're thinking about giving your home or business a makeover, exterior painting is a great place to start. You might be surprised at just how big of a difference a new coat of paint can make.

The right color can completely transform the look and feel of a room. Whether you want to touch up your existing paint job or you're ready for something completely new, we're here to help.

Considering a home renovation? Our skilled team will work with you every step of the way, from initial consultations to the final walk-through, to make sure that your vision becomes a reality.

Our Latest Projects
---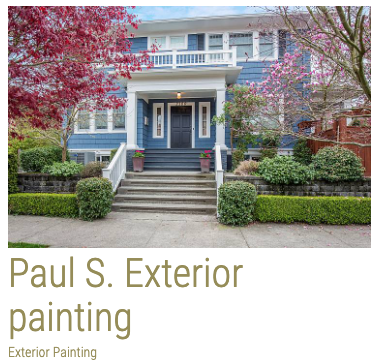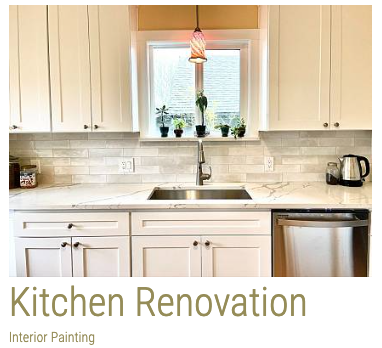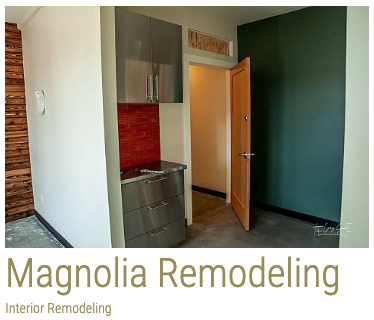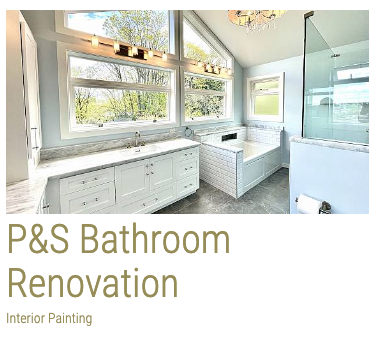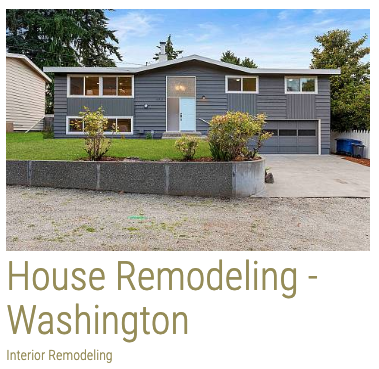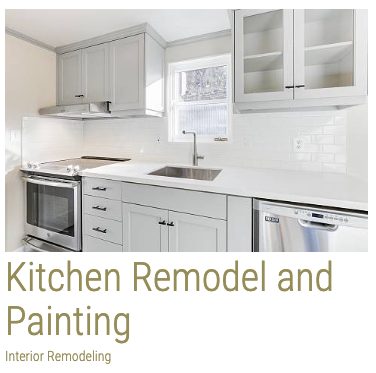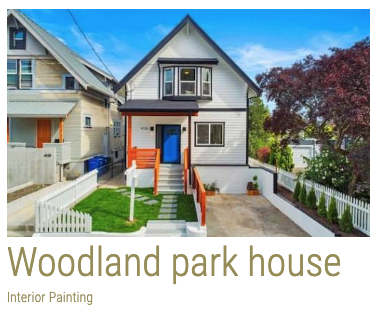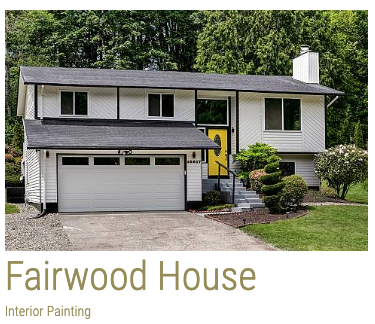 Friendly Professional Painting Services
At Colo Painting & Remodeling, our customers are the most important thing to us. We want the same thing as you — for your home to look just the way you imagine. We pride ourselves on our dedication to customer service and satisfaction from project start to completion. With over 20 years of professional experience in residential and commercial painting and remodeling, our team approaches every job with the same focus: to make our clients happy. We're family owned and -operated, licensed, bonded, and insured, and we're passionate about our work. When you work with us, you can expect your job will be done on time and in-budget. We'll make sure all your expectations are met — or if you aren't sure exactly what you want, we'll help you get there.
Local Exterior Painters
Every home or business needs a fresh paint job every now and then. If your property is looking run-down, a new coat of paint might be just the thing to bring it back to life. Our professional painters are proud to work on homes and commercial properties alike — all over the Puget Sound area. Exterior paint jobs aren't just about looks; it's important to choose paint that can withstand the elements as well. That's why it's important to call a company with experience in exterior painting services; we know which paint will suit your needs best, striking the perfect balance of cost and quality. We're more than happy to answer your questions and offer advice.
Our Creative Team
---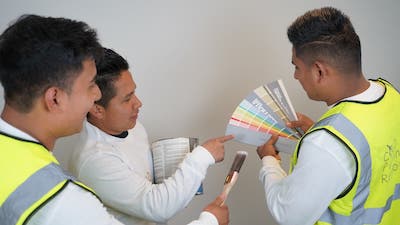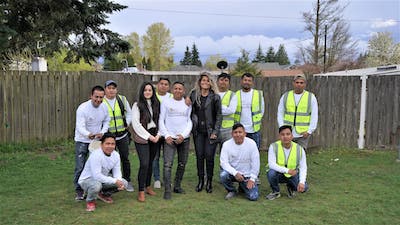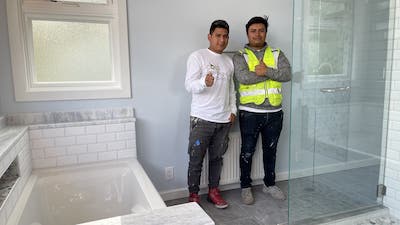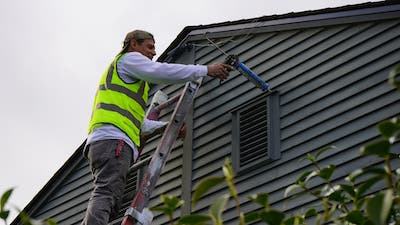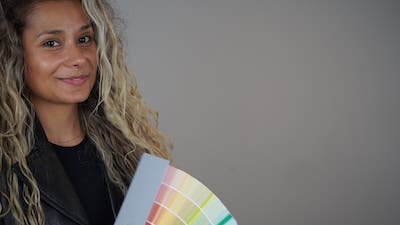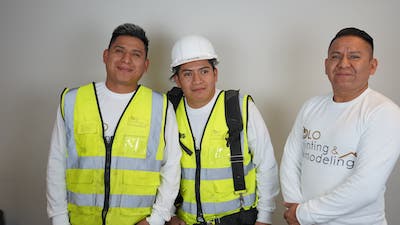 Frequently Asked Questions
How often should I repaint the exterior of my house?
The frequency of repainting the exterior of a house varies depending on several factors, such as the type of paint used, climate, and exposure to weather elements. As a general rule of thumb, you should repaint every 5-10 years.
What is the difference between matte, satin, semi-gloss, and gloss paint finishes?
Matte paint has a flat finish with no shine, satin has a slight sheen, semi-gloss has more shine, and gloss has a high shine. Each finish has different aesthetic and functional properties, so choose based on your needs and preferences.
Can I paint over wallpaper?
It's generally not recommended to paint directly over wallpaper, as it may result in an uneven or unstable finish. It's best to remove the wallpaper and prepare the wall surface before painting.
Skilled Interior Painters
The inside of your home or business is the best place to show off your unique tastes. Whether your interior paint is chipped and faded, or you just want to change it up, our painting specialists can freshen the place up with a quality paint job. If you have any questions about our painting process or any of our other services, don't hesitate to ask! We love hearing from our clients. Curious about our past work? Take a look at our gallery page for examples of finished painting jobs. We have a long list of happy customers to back us up, and we're eager to add you to that list. We provide both residential and commercial painting services, so we're prepared to handle any scale of project. No job is too big or too small!
Local Business and Home Renovation Company
Renovating your home or business can be very stressful. Our skilled and personable contractors understand that; we'll do everything we can to make it go as smoothly as possible. You can count on us to be understanding and respectful of your daily schedule. We'll work as quickly and efficiently as we can so you can get back to your routine — with a newly-remodeled property. We'll also keep you in the loop throughout the entire process. Communication is the most important part of our work; we want to make completely sure that everything turns out just the way you envision it, and the only way to do that is to make sure everyone is always on the same page. If you have any questions about our services or you want to schedule a consultation, contact us today! We look forward to hearing from you!
Our Team Offers A Wide Range Of Services, Including:
What Our Clients Say
---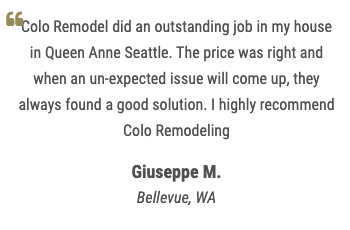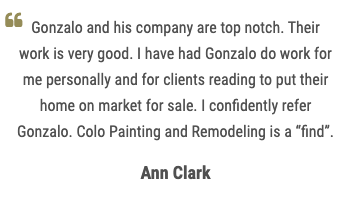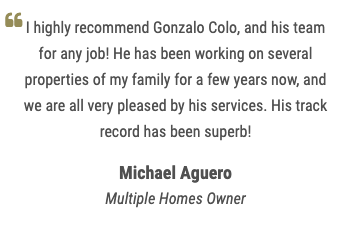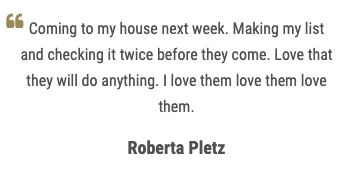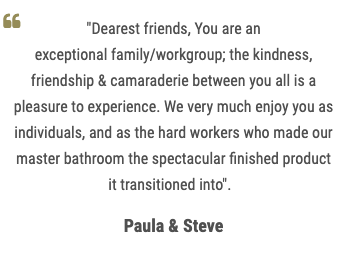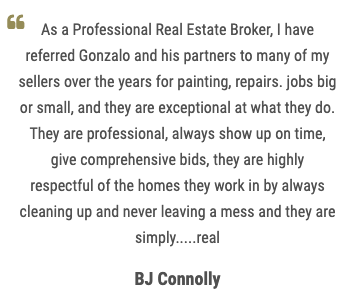 "I highly recommend Colo Painting and Remodeling. They were professional, efficient, and detail oriented. They also gave me an amazing bid that was fair for all the effort they put in. They worked around the rain schedule and made sure everything was absolutely perfect before finishing up. Plus, they loved my dog which is a plus 🙂 Highly recommend!"
-Katarina C.
"We have hired Gonzalo and his crew for multiple projects and could not be happier. From painting our house, to building our deck, we continue to be extremely happy with each job. Everything is finished beautifully and they make the process easy because they are efficient and clean. Crew is nice and professional. Will certainly be using them in the future."
-Sara Z.