Best Local Painting Company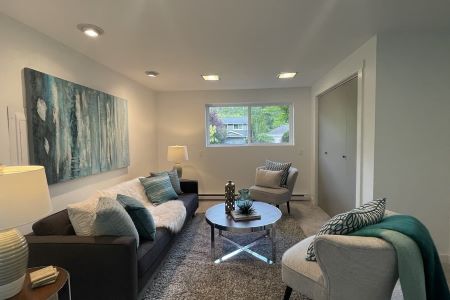 At Colo Painting & Remodeling, our personable team is dedicated to giving each client a perfect experience. We offer both commercial and residential painting services to Seattle, WA and the surrounding areas. We're proud to be a small, local business helping our neighbors make their properties beautiful at an affordable price.
Whether you're a homeowner looking for a professional exterior paint job or the owner of an apartment complex that needs a fresh coat of paint on each and every floor, our professional painters can handle it with a smile. With a coat of fresh paint, your dingy walls will look better than ever in no time!
Business and Home Painting Services
No matter what kind of job we're taking on, our expert painting contractors approach it the same way; with personal care and attention to detail. If we're working on your home, we treat it as we would our own. For commercial paint jobs, we ensure minimal disruption to your business and help you create a comfortable space for your staff and clients alike. As a small business, we pride ourselves on our ability to work closely with every client, ensuring the ideal outcome for each job.
Our painting process always begins with assessing the specific needs of our client and their space. We keep in close touch with our clients while we're working to ensure that everyone is on the same page throughout the project. We'll give a brief overview of our general process below.
Detailed, Professional Painting Services
First of all, we cover your other surfaces, windows, and furniture to ensure that paint doesn't drip on them. Before we start painting, we'll patch up any holes or gaps in the walls or ceiling and sand any rough surfaces. This ensures a smooth painting surface for our team and saves you the trouble of fixing it yourself. Once that's done, we'll clean the surface to ensure strong paint adhesion. For exterior painting, this means pressure washing the whole surface.
Then it's time for primer! This coat of paint serves two purposes — to cover up the previous paint color and provide a strong foundation for the new one. We apply two coats of paint to each surface to ensure full, even coverage. We'll inspect our finished work ourselves and then bring you in to look it over. If you see any spots we missed, let us know and we'll fix them right up. Then, once you're fully satisfied with your new paint job, we'll clean up after ourselves completely.
Friendly and Skilled Painting Contractors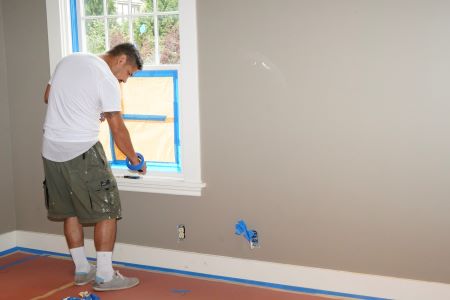 For the team at Colo P&R, the most important aspect of our work is you! Complete customer satisfaction isn't just the goal, it's the standard. We make sure every single client is completely satisfied before we pack up and leave. Each job is a collaborative effort — we're the professionals, but you're the person whose property we're working on! So if you notice a problem or have any questions or concerns, don't hesitate to bring them to our attention. We'll be more than happy to find a solution for you.
With over 20 years of professional experience, we strive to offer an unmatched level of service in every painting project we take. Whether you'd like some fresh exterior paint to boost your curb appeal or you just want to add a single decorative accent wall to a room in your home, we can help! No project is too big or too small for our team — and we'll complete the job on time and within budget. We're sure we'll become your painting company of choice; give us a call today!